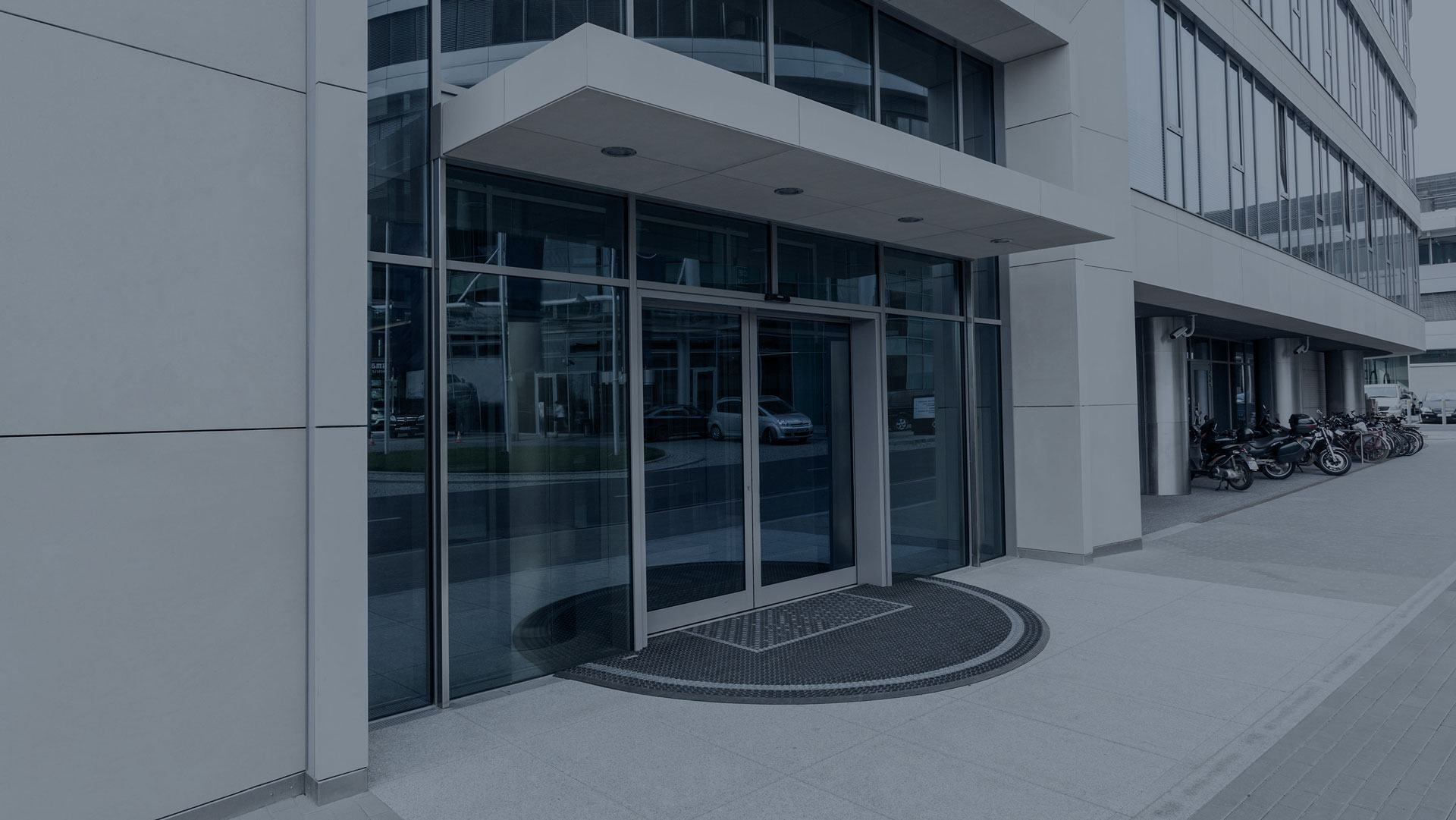 Single and Bi-Parting Automatic Sliders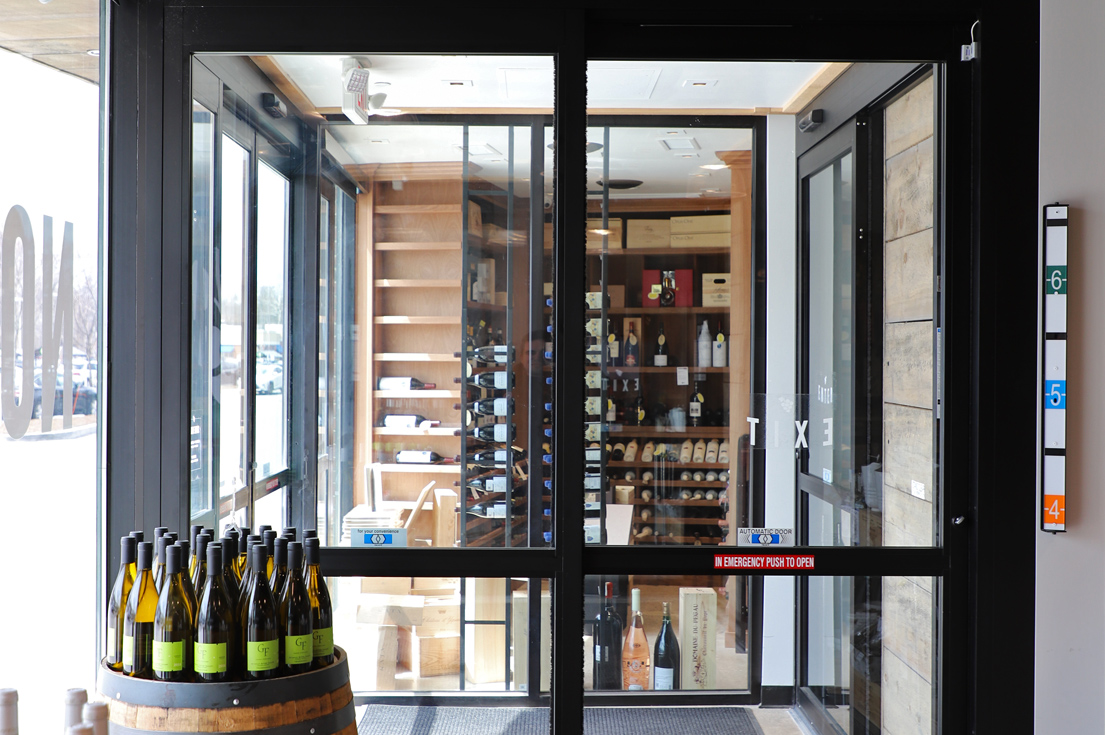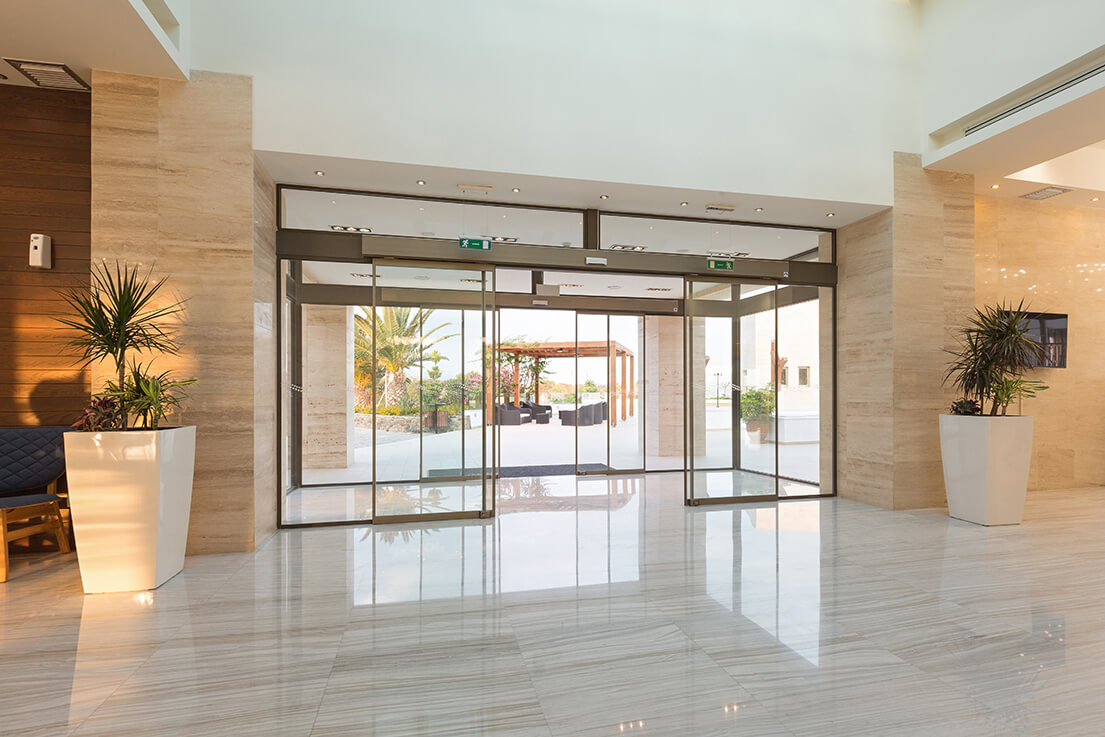 Single and Bi-Parting Automatic Sliders
Sleek styling and adaptable commercial sliding door configurations create a welcoming and functional entryway. Choose from our attractive and convenient automatic sliding door solutions for your facility, including interior and exterior options. These automatic sliders create an expansive entrance with the ability to span up to 16 ft without intermediate support required.
Test Hidden mechanisms in the header above provide a seamless look.
Automatic modes include full/reduced width opening.
Optional mode for one way (exit only) for traffic control
Additional features include:
Emergency battery for power failure
Electromagnetic locking device
Communication module available for data exchange with higher level building control systems
SURFACE MOUNT SLIDING DOOR
This door system provides a visually pleasing and streamlined look combined with function.
Readily fixed to existing structures with little or no modification
Appropriate to retrofit construction for easy accessibility and ADA compliance
Offers a wide array of automatic capabilities to ensure a safe, secure and attractive entrance.
Variable materials include wood, hollow metal and stainless steel
TELESCOPIC DOORS
This door system is the best choice when space is limited. The benefit of this automatic door style is the ability to gain a greater clear door opening by the addition of an extra sliding door leaf. Innovative design with quiet and durable operating systems to allow automatic functional entrances.
Safety functions include sensors in the clear opening of the door to identify obstacles and prevent injury. In case of power failure, the emergency open/close system functions correlate with the emergency power system.
ICU/CCU DOORS
The all in one folding/swing manual ICU/CCU door is a prime entrance option for intensive care and cardiac care units. To facilitate the least restrictive environment this door may be fabricated to swing in various directions.
Get a Free Quote Today
Thank you for your interest in Automatic Door Systems, LLC. Simply complete the below form and we'll be in touch within one business day.